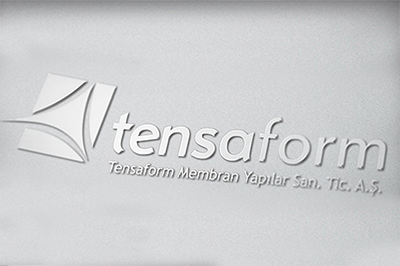 Tensaform Membran Yapılar Sanayi Ticaret A.Ş.
 operates in "Tensile membrane structures and constructions", one of the most creative applications of today's architectural approaches. The most important factor that makes Tensaform preferred in textile architecture and membrane shell structures is its turnkey approach from design to application. Enriching this approach not only by the experience obtained during the applications but also by academic studies, Tensaform has put its signature under many successful domestic and foreign projects. A fast, professional and creative team, a technological infrastructure fully meeting today's requirements, a high production capacity, a specific machinery park, and exciting feedbacks from the customers led Tensaform to change its goal to be one of the best companies of the whole world, not Just in Turkey, in our industry.
Tensaform has achieved being the solution partner of the most distinguished companies of the construction industry with the ISO 9001 certificate that guarantees performance of its operations on international quality standards, and with its working principles. It also contributes to our country's economy with an unmeasurable reputation and export volume.